Aktie Analyse
DocuSign Aktie Analyse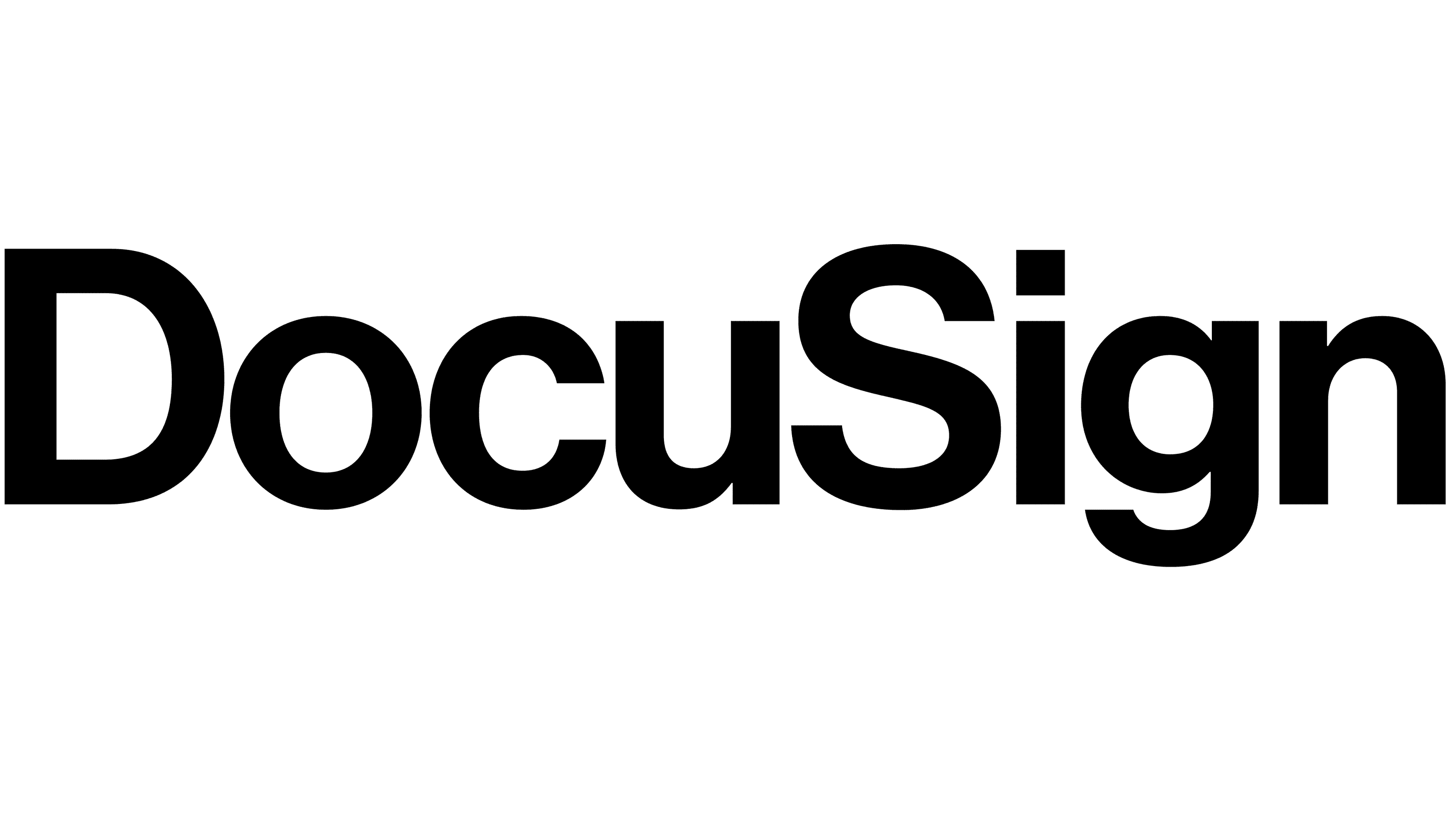 ISIN

WKN

Symbol

DOCU

Sektor

Technologie

Webseite

Investor Relations
DocuSign

DocuSign, mit Sitz in San Francisco, ist ein Technologieunternehmen, was seinen Kunden die Möglichkeit bietet, Verträge digital bereitzustellen und zu unterschreiben. Das Unternehmen mit 5700 Mitarbeiter ist der führende Anbieter in diesem Bereich und verzeichnete zuletzt einen Umsatz von 1,45 Mrd. USD. und hat besonders in der Coronapandemie profitiert. Das Unternehmen wurde 2003 gegründet.
Geschichte
2003: Gründung des Unternehmens durch Eric Ranft, Tom Gonsor und Court Lorenzini in Seattle, Washington.
2010: Umzug des Unternehmens San Francisco, zum einen um mehr Platz zu haben, zum anderen um mehr Techtalente für DocuSign zu gewinnen.
2020: Einzug in den Nasdaq 100.
2018: Übernahme der Firma SpringCM, einem Anbieter für Cloud Computer Anwendungen, welche ein automatisiertes Vertragsmanagement entwickelt haben.
Heute: Zählt DocuSign zu dem führenden Anbieter von elektronischer Vertragsgestaltung. Mit mehr als 850.000 Kunden und Aktivitäten in über 180 Ländern.
Management
Maggie Wilderotter ist Interims CEO bei DocuSign, nachdem Dan Springer von seinem Posten im Juni 2022 zurückgetreten ist. Vor ihrer Rolle bei DocuSing war sie unter anderem CEO bei Communications Corp, einem Anbieter für Telekommunikatinslösungen. Zusätzlich nimmt sie unterschiedliche Posten im Aufsichtsrat wahr, unter anderem bei Costco Wholesale, Lyft und DreamWorks. Ihre akademische Ausbildung absolvierte sie am College of the Holy Cross und erwarb dort ihren Bachelorabschluss.

Branche
Der Markt für digitale Vertragsgestaltung ist groß. So zählen zu den bekannteren Konkurrenten von DocuSign, Adobe Sign, HelloSign, eversign, und SignNow und auch Microsoft. Auch wenn DocuSign namehafte Partnerschaften mit Salesforce, und SAP hat, wird es spannend sein, inwieweit sich das Wachstum in Zukunft fortsetzen wird. Gerade die Konkurrenz um Microsoft und Adobe, welche bereits bei vielen Nutzern mit Namhaften Anwendungen vertreten sind und dadurch in deren "Ökosystem" integriert sind, werden DocuSign in Zukunft viel Gegenwind bescheren.

Geschäftsmodell
Das Geschäftsmodell von DocuSign ist einfach, aber genial. Digitales Vertragsmanagement. So ist es Vertragspartner möglich, Verträge elektronisch zu gestalten, zu versenden und digital vom Vertragspartner signieren zu lassen. Hierbei müssen sich alle Vertragspartner legitimieren lassen, z. B. über die Verifizierung über das Handy. DocuSign hat auch schon vor der Pandemie einen klaren Mehrwert und USP gehabt. So konnten sich die Beteiligten das lästige Ausdrucken und Versenden der Verträge sparen und eine Vertragszeichnung ist in wenigen Stunden erledigt. Natürlich hat DocuSign einen erheblichen Wachstumssprung durch die Pandemie generiert, hier wird die Herausforderungen sein, dass Wachstum und die Geschwindigkeit beizubehalten. Zusätzlich zur Vertragsgestaltung und Unterschrift, bietet DocuSign auch Online-Notarlösungen, sowie ein digitales Verwalten und Analysieren aller Verträge an.

AAQS