Aktie Analyse
The J. M. Smucker Aktie Analyse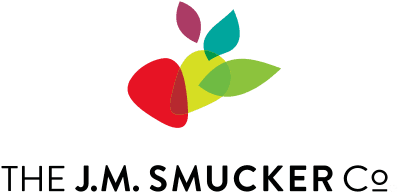 ISIN

WKN

Symbol

SJM

Sektor

Nichtzyklischer Konsum

Webseite

Investor Relations
The J.M. Schmucker Company


The J.M. Schmucker Company ist ein amerikanischer Hersteller von unterschiedlichem Lebensmittel wie Getränken, Eis, Fett, Marmeladen und Erdnussbutter. Das 1897 gegründete Unternehmen zählt mit etwa 7500 Mitarbeiter und einem Umsatz von 8 Mrd. USD (2021) zu einem der größten Lebensmittelunternehmen der USA und vermarktetet seine Artikel vorwiegend an die bekannten Supermarktketten.

Geschichte
1897: Gründung des Unternehmens durch Jerome Monroe Schmucker. Zunächst wurde mit dem Verkauf von Marmeladen begonnen.
1965: Börsengang an der New Yorker Stock Exchange.
1984: Kauf des Unternehmens Magic Shell, einem Anbieter von Eis-Toppings.
2008: Bekanntgabe der Übernahme der Lebensmittelsparte von Knott's Berry Farm sowie der Kaffeemarke Folgers von Procter & Gamble.
2010: Kauf von Rowland Coffee Roasters, als auch Big Heart Pet Pet Brands.
Heute: Mit vielen starken Marken wie Jif (Erdnussbutter), Biks' (Gurken) oder Schmucker's Eigenmarken, zählt Schmucker zu einem etablierten Lebensmittelhersteller.

Management

Seit 1976 ist Richard K. Smucker ist der CEO von The J.M. Schmucker Company. Neben seiner Position als CEO bekleidet er auch unterschiedliche Vorstandsämter, unter anderem beim International Mulitfoods Corporation, William Wrigley und Buttonwood Capital Partners. Seine akademische Ausbildung absolvierte er an der University of Pennsylvania's Wharton School of Commerce and Finance, an der er seinen MBA erwarb. Des Weiteren erhielt er einen Bachelor von der Miami University of Ohio. Vor seiner Zeit an der Universität war er 6 Jahre bei der U.S. Army.

Branche

The J.M. Schmucker Company ist in der Branche des nichtzyklischen Konsums. Schmucker stellt Nahrungsmittel her, welche zu den Grundbedürfnissen der Menschen gehören und sie unabhängig von der wirtschaftlichen Lage konsumiert werden. Die Branche im Allgemeinen wirdin die Bereiche Getränke, Nahrungsmittel und Hygieneprodukte aufgeteilt. Schmucker ist ausschließlich im Bereich Getränke und Nahrungsmittel aktiv. Zu der relevanteste Konkurrent von The J.M. Schmucker Company gehören Nestle, Danone, The Kraft Heinz Company und McCormick & Company. The J.M. Schmucker Company ist ein relativ passiver Wert, der für risikoaverse Investoren interessant sein kann.

Geschäftsmodell
The J.M. Schmucker Company entwickelt und produziert Nahrungsmittel in verschiedenen Segmenten. Der Vertrieb läuft direkt an die bekannten Einzelhändler und wird über diese an die Kunden verkauft. Zu den Segmenten zählt der Bereich Consumer Food, Coffee und Pet Foods. Das Segment Consumer Food tritt mit vielen starken Marken auf. Dazu zählen Adams, Bick's, Jif und die Eigenmarke Schmuckers. Hauptsächlich werden über diese Marken Produkte wie Marmeladen, Gurken, Milch, Backmischungen und vieles mehr verkauft. Zu den bekanntesten Marken in Segment Coffee gehönren Dunkin, Cafe Bustelo und Folgers. Zum letzten Segment, dem Segment Pet Foods tritt The J.M. Schmucker Company mit Marken wie 9Lives oder Kibbles n Bites auf.

AAQS